International students are hereby notified of the Brunel Medical School International Scholarships for the 2021/22 entry. There are ten (10) awards available to brilliant students from non-UK countries who are enrolling in an MBBS medicine degree.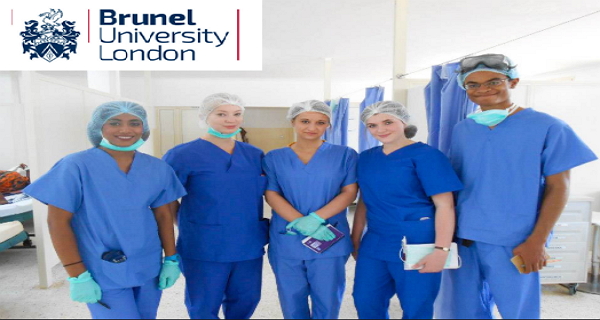 Studying at Brunel Medical School will provide the students the opportunity to experience an all-round medical training experience that will make them the best in medical practice. Brunel Medical school will prepare the student for medical practise not only in the United Kingdom and the student's home country, but also internationally.
Scholarship Sponsor(s): Brunel University London
Scholarship to be taken at: UK
Scholarship level: Undergraduate
Scholarship Slots: 10
Scholarship Worth: £6,000
Subject Eligibility: MBBS Medicine
Country/Candidate Eligibility: The scholarship is for international students.
Scholarship Eligibility and Selection Criteria: To be considered for the International Scholarships at Brunel Medical School for MBBS Students 2021/22, applicants are to meet the following criteria:
Applicants must be from a non-UK country willing and passionate about studying medicine at Brunel Medical School.
Applicants must possess high school credentials required for admission into Brunel Medical School for the 2021/22 academic entry.
Applicants must be willing to abide by the guidelines governing the conduct of students at Brunel Medical School.
Applicants must demonstrate strong academic and leadership potentials as evident in their academic certificates.
Applicants must possess English language proficiency as English will be the language of communication.
Application Procedures for the International Scholarships at Brunel Medical School for MBBS Students 2021/22
How-to-Apply
Applicants are to first apply for admission into an undergraduate MBBS degree programme at Brunel University and if offered a conditional or unconditional offer, should apply for the scholarship. Applicants are to ensure that they meet the entry requirements for admission into the MBBS programme of Brunel Medical School.
Application Deadline: 21st September,2020