Applications are invited from qualified international students to apply for the 2020/21 Korean Government Scholarships for undergraduate studies at Seoul National University, Korea. The scholarship intends to support international undergraduate students through-out their four year stay in the university.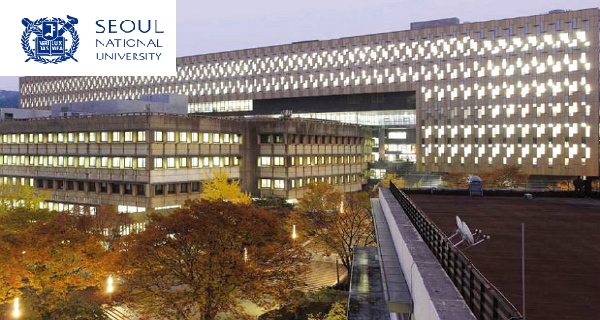 Seoul National University is known for its outstanding academic and research excellence. The university fosters practical and cooperative skills through the implementation of a convergence, "L-shaped" education system that lowers the barriers between different majors and invites in-depth interdisciplinary discussions.
Scholarship Sponsor(s): Korean Government
Scholarship to be taken at: Korea
Scholarship level: Undergraduate
Scholarship Slots: 20-40
Scholarship Worth: See Scholarship benefits
Subject Eligibility: Four-year undergraduate courses tenable at the university
Country/Candidate Eligibility: The scholarship is for international students.
Scholarship Eligibility and Selection Criteria: To be considered for the Korean Government Scholarships for Undergraduate Students 2020/21, applicants are to meet the following criteria:
Applicants must be international students possessing academic credentials required for admission into an undergraduate course at the Seoul National University.
Applicants must have the intention of enrolling in a four-year undergraduate course as applicants seeking scholarship into a five-year course or more will not be considered for the scholarship award.
Applicants must demonstrate strong willingness to learn and abide by the guidelines governing the conducts of students at the university.
Scholarship Benefits
Full tuition fee: tuition exemption for 8 semesters
Living expenses: 800,000 KRW per month
Airfare: one economy round trip
Korean language training fee: one year. Korean language training is mandatory and if the student does not achieve TOPIK grade 3 within a year, he is not eligible to enter the degree program.
Others: medical insurance, settlement and returning expenses
Application Procedures for the Korean Government Scholarships for Undergraduate Students 2020/21
How-to-Apply
Applicants submit applications for this program to Korean embassies in their countries. The embassies make the first selection while the National Institute for International Education makes the final selection.
Applicants are to ensure that they complete their applications as incomplete applications will not be considered.
Application Deadline: 30th September, 2020